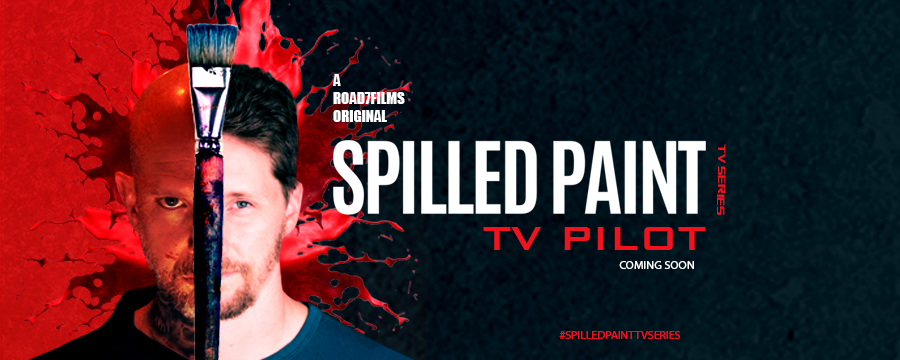 Spilled Paint TV Series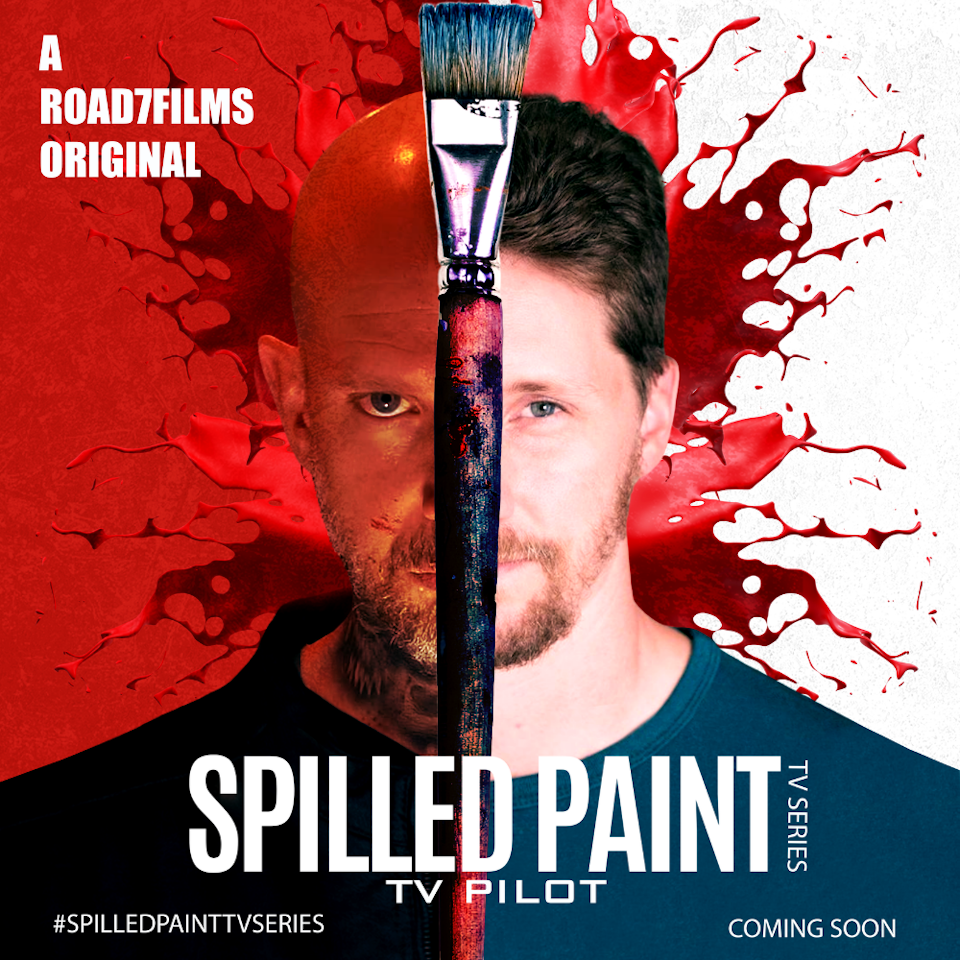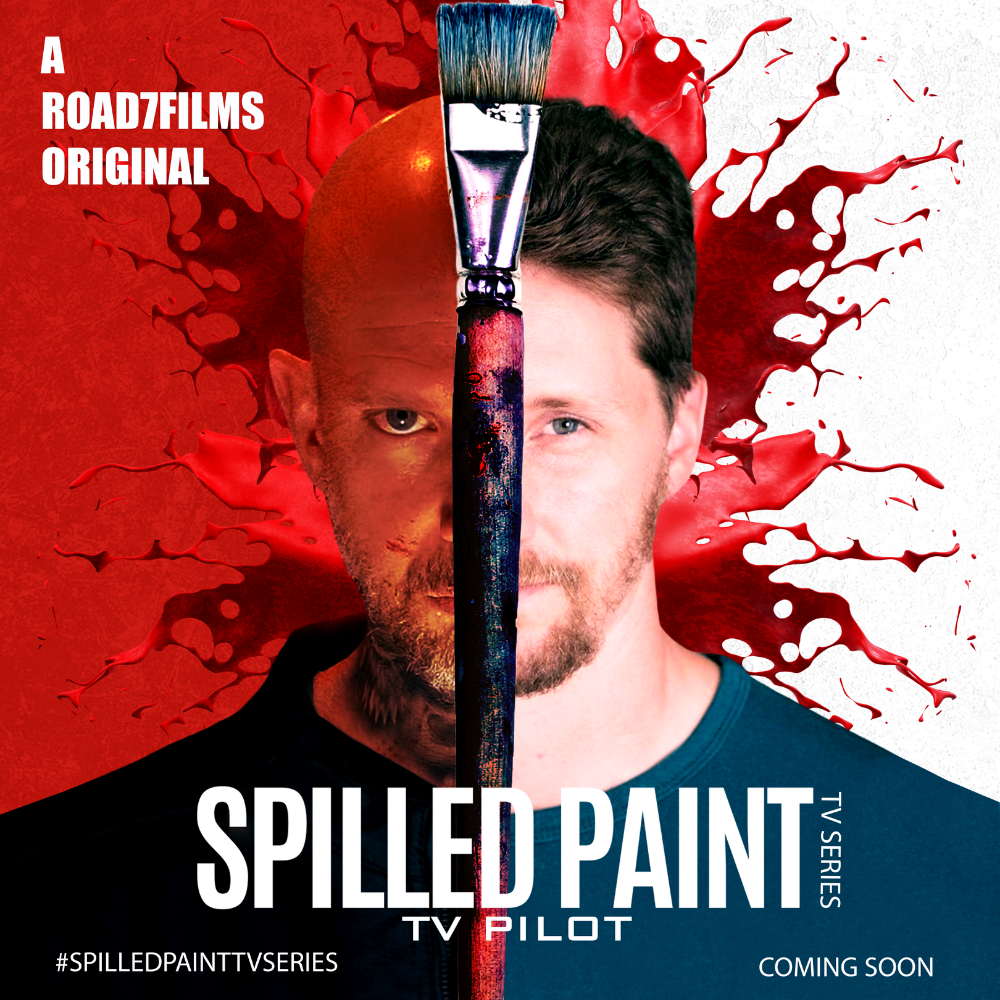 Spilled Paint TV Series
In Spilled Paint TV Series, Patrick is a painter who must use his talent to try to save himself from a gangster and set his life straight.
Official webpage: Spilledpainttvseries
Support our Kickstarter campaign:

Spilled paint is an original series based off of the previous work of the writer and Director Enock Dorestan. The short film of the same name has won awards and gained critical acclaim due to its strong cast and its gripping take on a familiar narrative. The series delves into the visceral underworld of a criminal art network ran by Ramirez without betraying the relatable and witty life of a struggling artist and his girlfriend. When the two worlds collide all hell breaks loose.
Genre: Comedy - Drama
Running Time: T.B.D.
Language: English.
Country: USA
Episode #1
Director: Brandon Gibson

Writer: Jon Kohan
Director of Photography: Harry Aaron

Producer: Beth Wheatley

Executive Producer: Enock Dorestan
TV Pilot - CAST:

In the pilot episode we are introduced to the key players Patrick, Helena, Ramirez and the
bodyguard. Then sets into motion the events which lead patrick to accept a deal from Ramirez
that he can't make good upon. Leading Ramirez to set Patrick the ultimatum of conjuring up
twenty grand a week or suffer the consequences. In the end, Patrick is hours away from the
deadline with nothing to show.
Themes:
"This is a film that is all about real people, real problems, and real life, all drawn from our own personal experiences."
Struggle: Even Though Spilled paint is the story of a starving artist, anyone who has faced difficult financial times can relate to the want that Patrick and Helena feel to get out of that world. The two characters can only dream about what they could have. This desire is very common but it comes with the backhand that to fulfill these desires you have to grow up and take responsibility and discipline yourself. This struggle is very well known to a lot of people and the shift towards change and ownership of one's life comes with a price and often leads us to a new world full of unexpected difficulties. This is accentuated in the story of this series, wherein the protagonist is plunged into a world that resembles are own but is darker and paved with danger and challenges he could never have imagined. Patrick's life is literally on the line and the struggle is real.
Growth: Facing the issues of discipline and growth is not only Patrick's own life but that of his relationship as well. Helena believes in Patrick, she wants more just as much as he does but she is willing to put Patrick forward even more than he does himself. This is an issue that a lot of people deal with when they have a partner that doesn't believe in themselves, their shortcomings get in the way of the potential shared future but the partner bares it for the love they have in that moment. This can be frustrating to live and is rich material for conflict between these two characters as they are both faced with growth; but is this growth necessarily together?
Art: Artwork is the core motif of this series. Patrick's painting is a forbear of his expression and drive. His art reflects his character, unrefined, eclectic, unorganized but also vibrant and inspired. His best work is of his loving girlfriend, she is his muse and the painting reflects that she is his better half. Love, in a way, is the fuel for his best work but it is fuel for so much more for a lot of people. But Patrick doesn't see what is right under his nose, a mistake which is so common to anyone who has let someone slip from between their fingers. Will he grasp onto inspiration in all the chaos of the world he is now entering.
Series overview:
Ramirez is the driving antagonist of the show, pushing Patrick to his limits, but as much as he pushes the plot forward the heart of the conflict develops in Helena and Patrick's relationship. They will have to survive the tasks ahead but will be pushed to the limits exposing the vulnerabilities of themselves and their relationship.
In episode two we crash back to the first of the seven days before the big deadline and catch up on what lead him to fall short of the deadline.
Like us on Facebook: https://www.facebook.com/spilledpaintfilm/
Follow us on Instagram: https://www.instagram.com/spilledpainttvseries/