KAY TIDA HAITIAN SITCOM
KAY TIDA HAITIAN SITCOM
Why a project in Haitian Creole?
The historiography of Haitian cinema is very limited. Cinema appeared in Haiti at almost the same time as in other countries. On December 14, 1899, Joseph Filippi, a representative of the Lumiere cinema, made the first public screening at the Petit Séminaire while visiting the island. The next day he filmed a fire in Port-au-Prince.
The first continuous film showings, after the visit of the Lumière brothers' representative, took place starting in 1907 at the Pétion-Ville Grand Hotel, and then starting in 1914 at the Parisiana located in Port-au-Prince's Champ de Mars. The Parisian was the first major cinema and theater (500 seats) which existed in the country.

Though local film production is practically nonexistent, Haitians still go to the movies. In the 1960s, viewers had the choice of films produced by Italian and French directors. Over time, however, and despite occasional shows by the French Institute, Hollywood cinema has gradually taken over Haitian movie screens.
There is weak artistic and technical preparation in the Haitian film industry. Most technicians and artists, including actors, learned on the job. They are forced to solve technical problems, instead of dealing with creative problems. Professionalism is virtually absent. There is no Haitian legislation on cinema, and the state has shown no interest in film production.
There is only one film school in Haiti, the Ciné Institute.
Our company was founded in the United States by Enock Dorestan, a Haitian who understood the necessity of acting for the emergence of Haitian cinema in the world. There are so many stories to be told and so many Haitian talents ready for them. KAY TIDA will be our first 100% Haitian production. The Sitcom will use Haitian Cast and crew only.
About KAY TIDA
Kay Tida is a Haitian Sitcom that follows daily life of a peculiar family. The family is composed mainly by TIDA, the main character, her husband TOTO, a really strange man, and their two kids.
Currently in pre-production. Casting to be announced by the end of October 2019 and production will begin at the end of November. We are planning to produce a complete season of 13 episodes in Haitian Creole with English subtitles.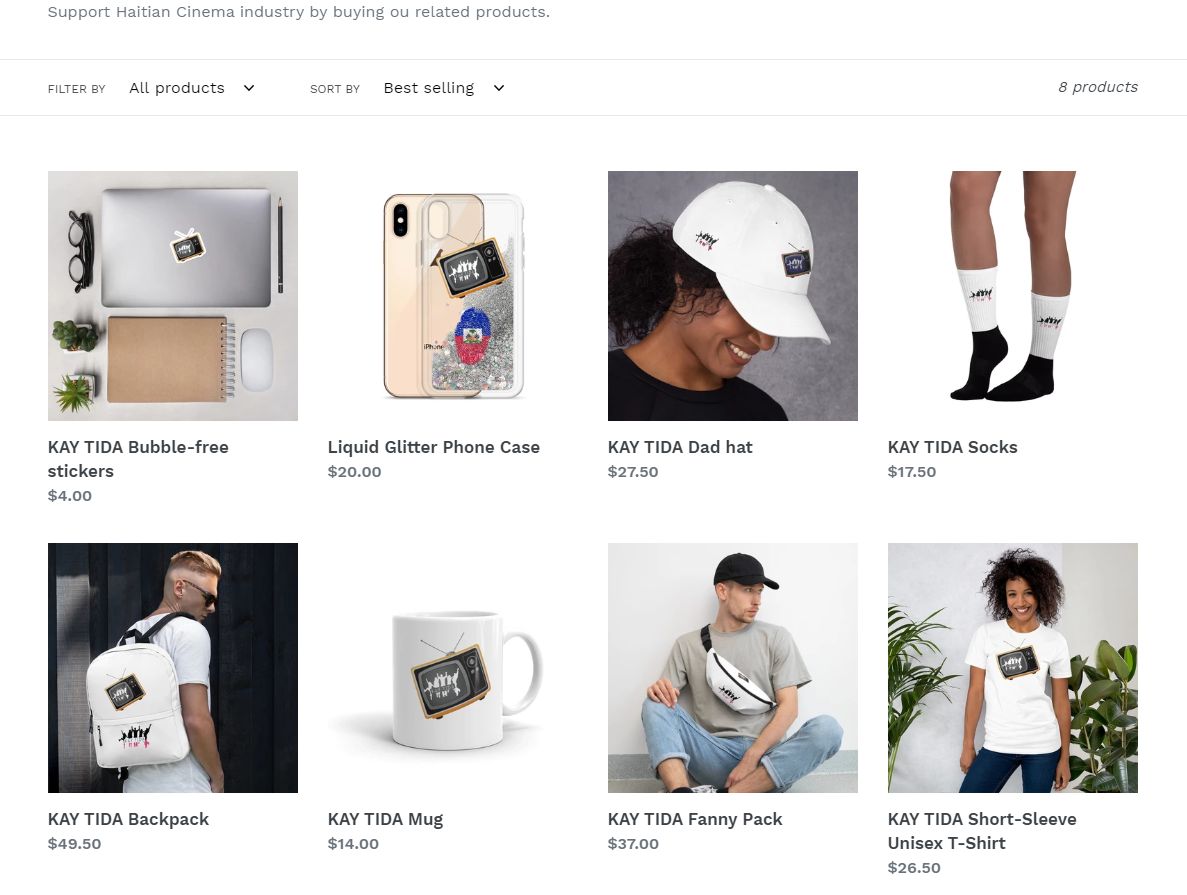 Follow us on instagram:
https://www.instagram.com/kaytidahaitiantvshow/
For sponsorship or brand integration, please email us:
ed@road7films.com
kaytidatvshow@gmail.com